Double A Auction & Realty is a licensed auction firm Virginia . Services include liquidation and valuation of real and personal property assets.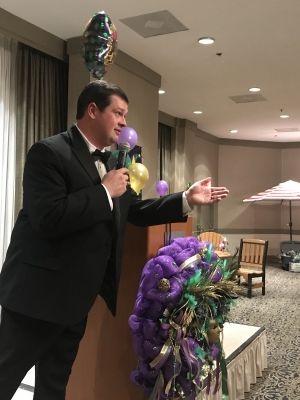 William Austin, MAI, AARE, AMM
My name is Andy Austin and I have been in the real estate industry for over 20 years. I am a licensed auctioneer, appraiser, and real estate salesperson in the Commonwealth of Virginia, and hold the MAI designation from the Appraisal Institute, and the AMM and AARE designations from the National Auctioneers Association.
My appraisal career began in 2005 at an appraisal firm in Roanoke, VA until 2007 when I moved to a large private appraisal firm in Richmond. I formed my own company, Austin Appraisal & Consulting in 2012 and completed the MAI designation in 2013. I have completed appraisal assignments throughout Virginia for a broad range of property types including improved multi-family, retail, special-purpose, and industrial properties, high-value residential properties and vacant residential, industrial, and agricultural sites. Clients have included banks, attorneys, insurance companies, and private landowners and trusts.
In 2016, I obtained auctioneer licensure in Virginia and formed Double A Auction & Realty with a focus on real estate auctions. I am currently a member of the the National Auctioneers Association (NAA). I completed the AARE (Accredited Auctioneer of Real Estate) in October of 2019 and the NAA's Auction Marketing Manager (AMM) designation. In addition to real estate and personal property auctions, I consult with other auctioneers for live simulcast auctions. My experience in asset dispositions includes seized real estate on behalf of the U.S. Marshals Service and tax-delinquent real estate for cities and counties throughout Virginia.
In late 2020, I purchased a former sawmill facility and will convert it to conduct online and live auctions. This new facility will allow the company to deliver online, live, and simulcast sales of ANY kind of asset! We can handle entire estate liquidations of any scope and size. I would love the opportunity to discuss auctions and real estate with you.
---
Kristen A. Queen
Associate Auctioneer
434-547-9906
Kristen Queen has called Buckingham County, the literal and geographical "Heart of Virginia," home since 2000. A recent addition to both the team and the auctioneering profession, Kristen became a freshly minted auctioneer in early 2021. She immediately became a member of both the Virginia Auctioneers Association (VAA) and National Auctioneers Association (NAA) as she embarked on this new career path. Kristen is proud and committed to upholding the ethical and professional principles that come with earning the title of auctioneer and looks forward to playing an active role within the industry and seeking growth within these professional organizations.
Before embarking on a career as an auctioneer, Kristen developed an acuity for providing strategic growth and exemplary results within local government and higher education institutions. With a background in Community Development, she excelled in cultivating opportunities and putting communities on the map by employing innovative marketing strategies within her own locality and through efforts while serving on regional consortiums. Having served in the Office of Alumni & Parent Engagement at Hampden-Sydney College as both the assistant and interim director, she provided immediate leadership for alumni chapters and programs on-campus, nationally, and abroad. Under Kristen's direction, the College saw its national Alumni Association ranking soar from 9th to the 4th Best Alumni Network per the Princeton Review in under four years' time. Producing successful outcomes and elevating organizations to new heights is Kristen's M.O.. Kristen doesn't focus on a problem; she actively produces solutions. Kristen has a demonstrated track record of leaving measurable achievements in her wake, and she looks forward to putting her unique skill set and uncompromising work ethic to task in meeting your needs.
Outside of being in and around the auction ring, Kristen enjoys spending time at home with her husband and son and all the spontaneous adventures that life throws their way.