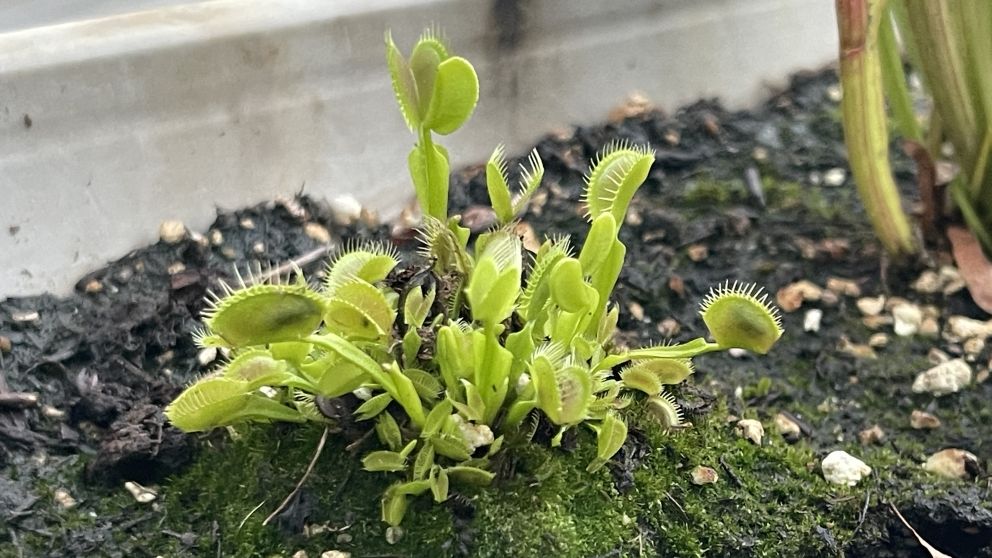 It may not be officially here on the calendar, but fall is certainly in the air. The mornings are crisp and I've seen a few leaves falling. My little pet fly traps are munching away to get ready for the pending winter nap. Schools are back in session, football is here, and so is the end of year real estate season. We have a great lineup of sales for September and October including a
60-acre waterfront Barndo on September 21
,
a gorgeous home in Kenbridge's Fifth Avenue historic district
, and
an historic home in Nottoway County
.
Showings will start on the barndo on September 5, with
onine bidding ending on Thursday September 21 at 11 AM
. This property is 60 acres land on a private pond with a 2,800+ sf barndominium/shop structure and a three-bedroom rental home.
The structures will be offered separately (i.e. - barndo on 57.5-acres and home on 2.5-acre site, and then the entirety of the proprty (i.e. - both structures and the entirety of the
60 acres
as it is currently). Contact me with any questions, and please come see the property at open houses planned for September 6, September 9, and September 17.
The Victorian home in Kenbridge and the home in Nottoway County will be published forthwith. In continuing the #DoubleAExperience standard, we offer additional services for our clients to include cleaning and preparing homes for marketing. We are working with our sellers to prepare these properties for the market. Showings to begin several weeks in advance of auctions with open houses as well as private appointments. Stay tuned for more information on these opportunities, and please reach out if you would like to sell your property.
---