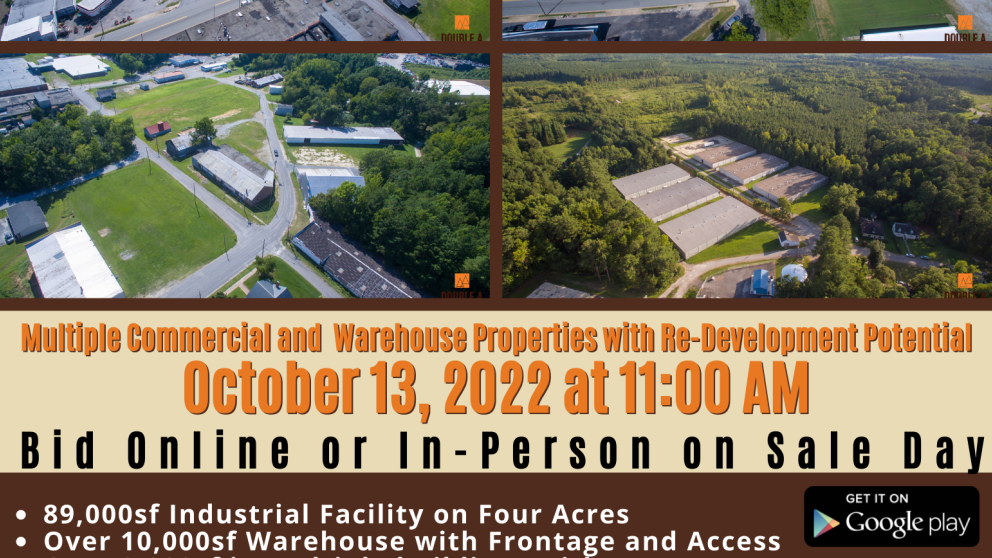 We have quite a few things planned for the remainder of 2022.
October will have two real estate auctions in Lunenburg and Nottoway. I will be working at some other auctions in November, and then we will close out the year with a live auction at our yard in Kenbridge.
On October 13, we will sell four industrial properties in Kenbridge. Visit www.KenbridgeRealEstate.com to see these properties. We have smaller retail-type space with commercial frontage, some larger industrial space in a good location in town, a HUGE industrial/distribution/warehousing facility, and SIX warehouses on over nine acres. The live auction will be held at our location at 621 Main Street.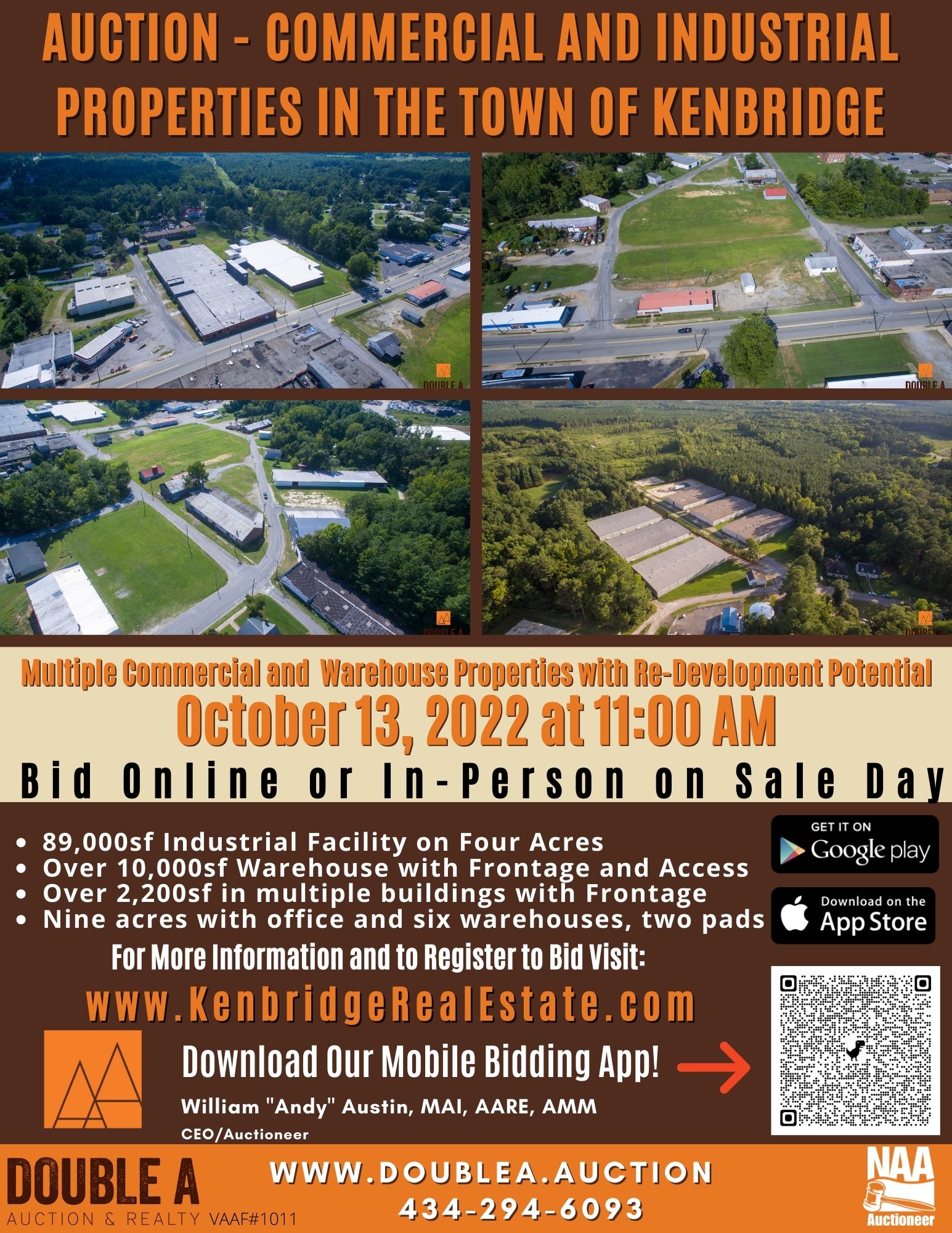 The following week, on October 20, we have two acreage parcels in Nottoway County. We have a 265-acre farm on Hungarytown Road in Blackstone, and a 36-acre property on Indian Oak Road in Crewe. The larger tract has a ranch-style home with an additional second fixer-upper home on the property. About 50 acres of openland with three ponds and mixed timber comprise the total acreage that has access from two separate access points and substantial road frontage. The 36-acre tract has frontage on Indian Oak and has a newly renovated home. Substantial timber value is good for hunting, enjoying nature with newly cleaned access roads. Visit https://www.doublea.auction/auctions/detail/bw88434 to learn more about these properties. The Crewe property is newly added, so here is a flyer for the Blackstone Farm. Crewe is on the way.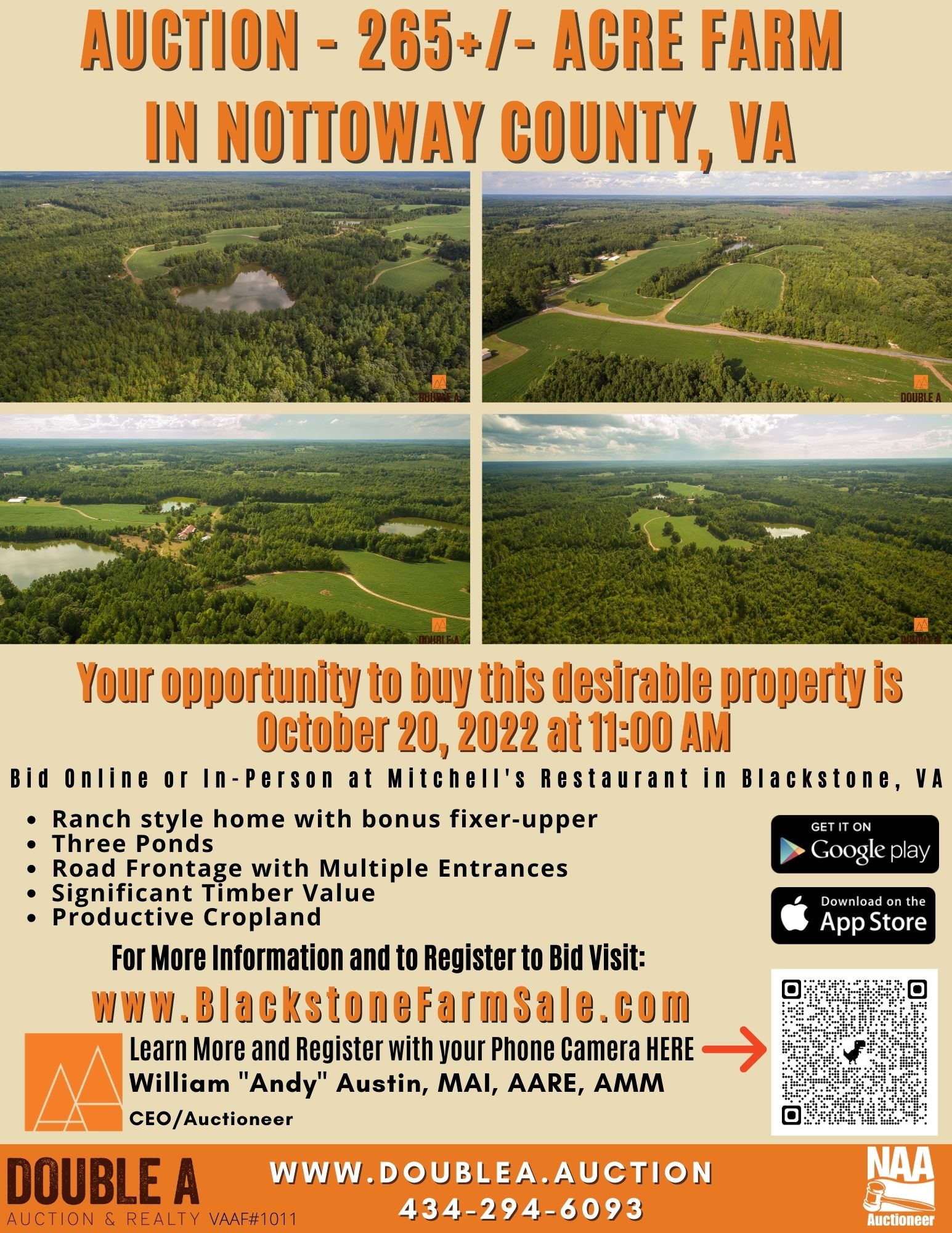 Do you have items to sell? We are taking consignments for a live auction at our auction yard at 621 Main Street in Kenbridge. Equipment, ATV's, trailers and more will be in the lineup. Contact Andy today to consign your items, and plan on attending to get some great deals on cool items. Plan to stay for our customer appreciation dinner and some holiday fellowship afterwards. More details will be forthcoming on this sale.
We look forward to seeing you at our sales! If you have real estate to sell, let's talk about it.
---