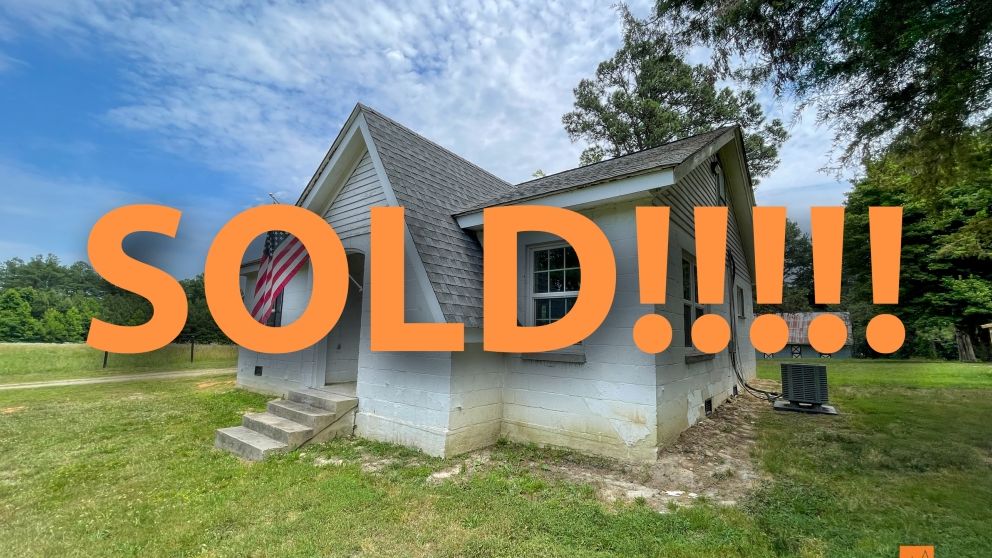 What a year we've had! We closed out business in 2021 with a highly successful sale in Buckingham County.
We closed out the year with a family holiday in Poland. I completed year two of the CAI program in Indiana in March. In June, we tried a new concept of a statewide real estate consignment sale. We hosted the live portion at Mitchell's Restaurant in Blackstone and sold three vacant sites and one improved property at and above seller expectation.

We made some great steps at our auction yard in Kenbridge. The office building now has electrical service and running water, and we hosted an equipment sale in April at our property. We are hoping to have another sale there this year, or at least a fun open house.
We are finishing this year with some sales that are ready and one or two more that are in process. If you need industrial or warehousing space, plan on participating in the real estate sale at our facility in Kenbridge on October 13 - visit KenbridgeRealEstate.com for more details. If you are looking for acreage in Nottoway, visit www.BlackstoneFarmSale.com to learn about the 265+/- property that will sell on October 20 at Mitchell's.
Over the last year, we have worked on providing our seller clients an orderly, timely and efficient method of liquidating real estate. While the auction stigma exists, our goal is to elevate the perception of the process to demonstrate that when buyers compete, sellers win. Generally this will be a higher-than-expected price, but often we provide so much more. I have labeled this service as "The Double A Experience."
I have heard it said that 'a man can give his own stuff away, he hires you to market it.' This is the underlying premise that drives the need to ensure the highest price. Another aspect of this experience is tempering expectations so that any surprises on auction day are good ones. We try to use market data to project reasonable expectations at the front end of the deal, not only in terms of bottom dollar but in educating our seller on what to expect at every step of the way. We have a clear contract that delineates responsibilities and spells out how we will proceed with selling whatever asset is at hand.
For me, one of the most fun steps in the process is next. Once the listing agreement is signed, I bring machinery to the site to clean debris from roads and paths, cut overgrowth, and make the property show as best as it possibly can. This amazingly simple step garners compliments from buyers and sellers alike. While I can't measure it quantitatively, I will assert that the after is superior to the before.


So, If you are interested in any of the properties we are selling, or would like to enquire about our services and how YOU can get the Double A Experience, please reach out!
---